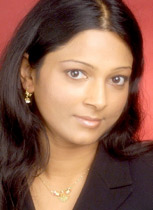 Shobana Iyer
Barrister. FCIArb, BSc. LLB. LLM.
SHOBANA IYER – is the founder of Swan Chambers and works with other barrister within her networks when and if the client's needs require it, particularly leading QC's and other experts. The independence of your barristers insures you get the best value in services and costs but most importantly authentic legal advice with no conflict of interests.
She is a Qualified Practising Barrister, called to the Bar of England and Wales in 1998 and completed pupillages in commercial (domestic & international practice) & chancery law in October 2002. She is also an accredited tutor for the Chartered Institute of Arbitrators.
CALLED TO THE BAR on 23 July 1998 by the Honourable Society of Gray's Inn
APPOINTMENTS include:
2016-present: Elected Member of the Bar Council: Shobana sits on the Bar Council's Legal Services Committee  and the IT Panel Committee and plays an active role in deciding on key issues affecting the profession and the wider community particularly in relation to the implementation of IT developments, Data Protection/Security and AI.
2016-present ELA Arbitration Committee Member.
2016 COMBAR Brexit (Arbitration) Sub-Committee Member working on Investment Arbitration and reporting on the practicalities and potential legal implications of Brexit on investment treaty arbitration on UK.
2004 Judicial Assistant to the Court of Appeal (England).
AWARDS
2000 Peter Duffy Scholar by the Bar European Group.
1999 Special Wavier granted by the Bar Standards Board to appear as Counsel on her own prior to completing her official pupillage due to outstanding advocacy credits during her Bar Vocational Course.
1998 Finalist in Mooting Competitions at BBP Law School and the Honourable Society of Gray's Inn.
EXPERIENCE: 
Shobana has a wealth of professional experience in employed and independent practice in dealing with heavy and complicated cases. Whether part of a team made up of solicitors, in-house counsel, foreign lawyers and/or other senior counsel or whether acting alone, she in noted for she exceptional ability to digest cases, illicit the relevant details and to produce a credible legal argument.
Download  

 Shobana's Legal Experience PDF
Shobana's consistent high quality of work is well recognised by the top professionals in the industry e.g.:
"She has produced work of a consistently high standard which has been of great assistance to me and other members of Court" ~Rt. Hon. Lord Justice Brooke. Vice President of the Court of Appeal (Civil Division).
"The work she has done in this capacity, both in terms of routine summarising of sometimes complex cases and in making an analysis of the legal issues which arise in them, has been in my experience of a consistently high quality" ~Rt. Hon. Lord Justice Sedley. Court of Appeal (Civil Division).
"Shobana's organisation and absorption of the papers within a very short period of time was thoroughly remarkable; she was able to grasp all the relevant matters to conduct a highly intelligent research … and produce a detailed yet exceedingly clear analysis of the case" ~ David di Mambro. Barrister Radcliffe Chambers.
Under the Bar Council's Public Access Scheme, Shobana may be instructed directly by professionals (including Patent and Trade Mark Attorneys, Directors, Accountants, Designers, Artists, Musicians and Publishers) as well as solicitors on most aspects of intellectual property, commercial and employment matters within Chambers' specialties. Shobana has gained experience in various different aspects of contentious and non-contentious areas from advising on and drafting contracts, to interlocutory, appellate and trial advocacy.
Download

  References from Lord Justices of the Court of Appeal
Main Areas of Practice
Commercial Law
Intellectual Property Law
Computer & Internet law
Media Law
Employment Law
Urgent Injunctive Proceedings
Education
1995 – BSc.(Biomedical). King's College London.
1997 – LLB. Brunel University of West London
1998 – Bar Professional Training Course (BVC). BBP Law School.
2000 – Post Graduate Diploma in Copyright and Design Rights. King's College London
2004 – LLM (Corporate & Commercial law) Queen Mary. University of London